Manuel Jimenez
Assistant Professor and Chancellor's Scholar, Department of Pediatrics & Family and Community Health
Director of Developmental and Behavioral Pediatrics Education, The Boggs Center on Developmental Disabilities, RWJMS, and Attending Developmental and Behavioral Pediatrician, Children's Specialized Hospital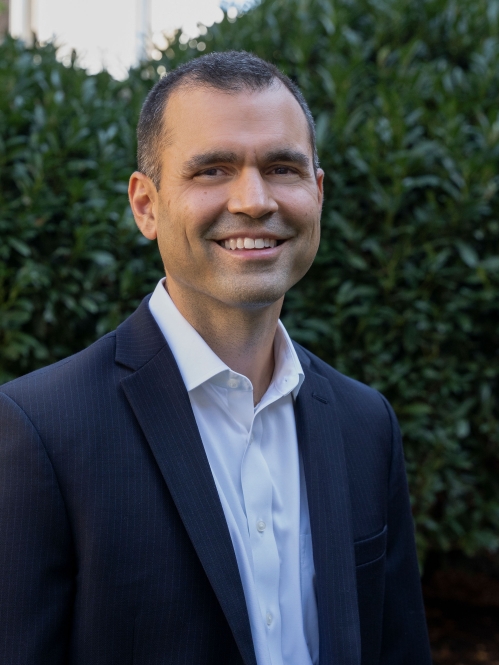 Biography
Manuel E. Jimenez, MD, MS, FAAP is an Assistant Professor of Pediatrics & Family Medicine and Community Health, Director of Developmental and Behavioral Pediatrics Education at the Boggs Center on Developmental Disabilities at Rutgers Robert Wood Johnson Medical School, and an Attending Developmental and Behavioral Pediatrician at Children's Specialized Hospital. His work focuses on promoting optimal developmental outcomes for children from historically marginalized backgrounds and making the health system more responsive to their needs. Dr. Jimenez uses quantitative, qualitative, and community-based participatory research methods to ask policy-relevant research questions as well as propose and test sustainable solutions to real-world problems impacting children and their families. He partners with key stakeholders including parents, community leaders, health professionals, and policymakers in all stages of this work.
Research Interests
Developmental and behavioral health, early childhood development, language and literacy development, bilingualism, health equity, community engaged research, mixed methods, implementation science
Research Summary
The Jimenez Research Team focuses on promoting optimal developmental health outcomes and making the health system more responsive to the needs of families from historically marginalized backgrounds. Our research has largely focused on developing and testing health system interventions that promote health equity. We use mixed methods, implementation science, and community engaged research approaches. Our work has been supported by major funding from the National Institutes of Health (NIH), the Agency for Healthcare Research and Quality (AHRQ), Robert Wood Johnson Foundation, and other private foundations respectively.
Featured Publications
Jimenez ME, Rivera-Núñez Z, Crabtree BF, Hill D, Pellerano MB, Devance D, Macenat M, Lima D, Martinez Alcaraz E, Ferrante JM, Barrett ES, Blaser MJ, Panettieri RA Jr, Hudson SV. Black and Latinx Community Perspectives on COVID-19 Mitigation Behaviors, Testing, and Vaccines. JAMA Netw Open. 2021 Jul 1;4(7):e2117074. doi: 10.1001/jamanetworkopen.2021.17074. PubMed PMID: 34264327
Jimenez ME, Crabtree BF, Hudson SV, Mendelsohn AL, Lima D, Shelton PA, Veras J, Lin Y, Pellerano M, Morrow L, Strom BL. Enhancing Reach Out and Read with a Video and Text Messages: A Randomized Trial in a Low-income Predominantly Latino Sample. Acad Pediatr. 2021 Feb 19;. doi: 10.1016/j.acap.2021.02.011. [Epub ahead of print] PubMed PMID: 33618060.
Jimenez ME, Hudson SV, Lima D, Crabtree BF. Engaging a Community Leader to Enhance Preparation for In-Depth Interviews With Community Members. Qual Health Res. 2018 Aug 12:1049732318792848. doi: 10.1177/1049732318792848. [Epub ahead of print] PubMed PMID: 30101661.
Jimenez ME, Mendelsohn AL, Lin Y, Shelton P, Reichman N. Early Shared Reading Is Associated with Less Harsh Parenting. J Dev Behav Pediatr. 2019 May 16;. doi: 10.1097/DBP.0000000000000687. [Epub ahead of print] PubMed PMID: 31107765.
Jimenez ME, Wade R, Lin Y, Morrow LM, Reichman NE. Adverse experiences in early childhood and kindergarten outcomes. Pediatrics. 2016;137(2):e20151839